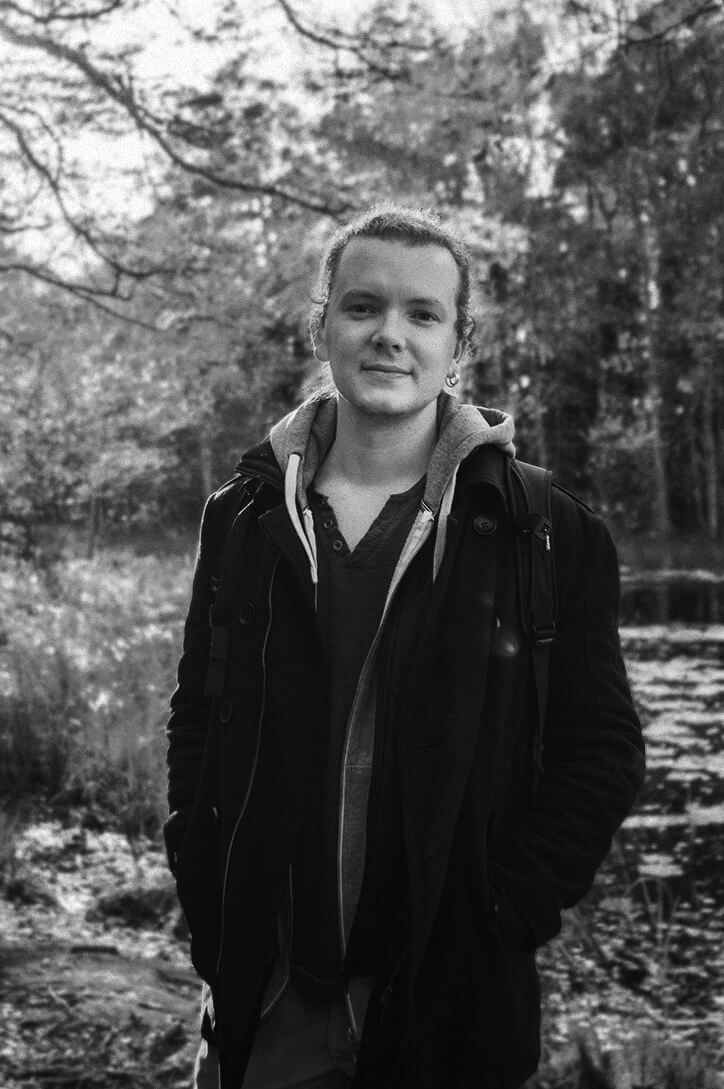 Hi! I am Vincent, from Bretagne, France. I am a 28 years old Graphic Designer currently living in Helsinki.
"Becoming Graphic Designer? Come on, there are no any opportunities in that field. Better be stuck with the same routine job your whole life."
In 2007, freshly graduated from high school, I decided to start university of logistic and transport, which I quit after one year because of a lack of motivation and interest. I never regretted this decision. Then started the precarious time when I jumped from a job to an other to unemployment period etcetera... In 2010, convinced that this cycle won't last forever, I decided to follow my instinct and start to work hard to become a Graphic Designer.
"What about going to Hungary?"
"Mhh, sounds good!"
In between 2010 and 2011 I did 4 internships, which comforted me in my decision. In 2012 I had the opportunity to be the communication officer of the Alliance Francaise of Szeged as part of European Voluntary Service project. This project opened my eyes. I was still on my path to be a designer, but from that point I decided that I will keep travelling around in the same time. In June 2013, after 9 months of intensive training, I finally graduated from the AFPA Technopôle in Laval, France with a diploma in graphic design. Since then, I worked in Hungary (2013/2014) and now I have been working in Helsinki since 2015. May the adventure never stop.
"I am a creative, reliable, open minded blabla..."
I am a creative, reliable, open minded and hard-working designer who can work well in a collaborative team environment or individually. I pay close attention to detail.
I have valuable skills in industry-standard software : Photoshop, Illustrator, InDesign, After Effect, Animate, CMS/Wordpress, HTML5 and CSS languages.
September 2016 - Present | FREELANCE DESIGNER
Graphic, Digital, Webdesign
HELSINKI - FINLAND
February 2015 - Jully 2016 | VISUAL DESIGNER
Reputation Helsinki part of Publicis Groupe
HELSINKI - FINLAND

February 2014 - November 2014 | FREELANCE DESIGNER
In 2014 I've been dedicated to run my own company where I did design for small and international clients.
SZEGED - HUNGARY

Jully 2013 - January 2014 | GRAPHIC DESIGNER
Pronovix - Software Development Company
SZEGED - HUNGARY

March 2013 - Jun 2013 | GRAPHIC DESIGN TRAINEE
Maisons de l'Avenir - Real Estate Agency
QUIMPER - FRANCE

September 2012 - Jully 2013 | GRAPHIC DESIGN DIPLOMA
I graduated from the AFPA Technopôle in Laval.
LAVAL - FRANCE

January 2012 - Jully 2012 | COMMUNICATION OFFICER
+ Event organiser / concerts, theater, movies, exhibitions.
+ Leading interactive French language courses for children.
European Voluntary Service - Alliance Française of Szeged
SZEGED - HUNGARY